COCABian Connections
Alex Fleck, The Keeper Box
2-11-22
Group member Alex Fleck reached out to me to see if I'd mind sharing what he's been up to by means of a COCAB interview. Here is the result. Enjoy!
---
1. How did you first get the idea for The Keeper Box?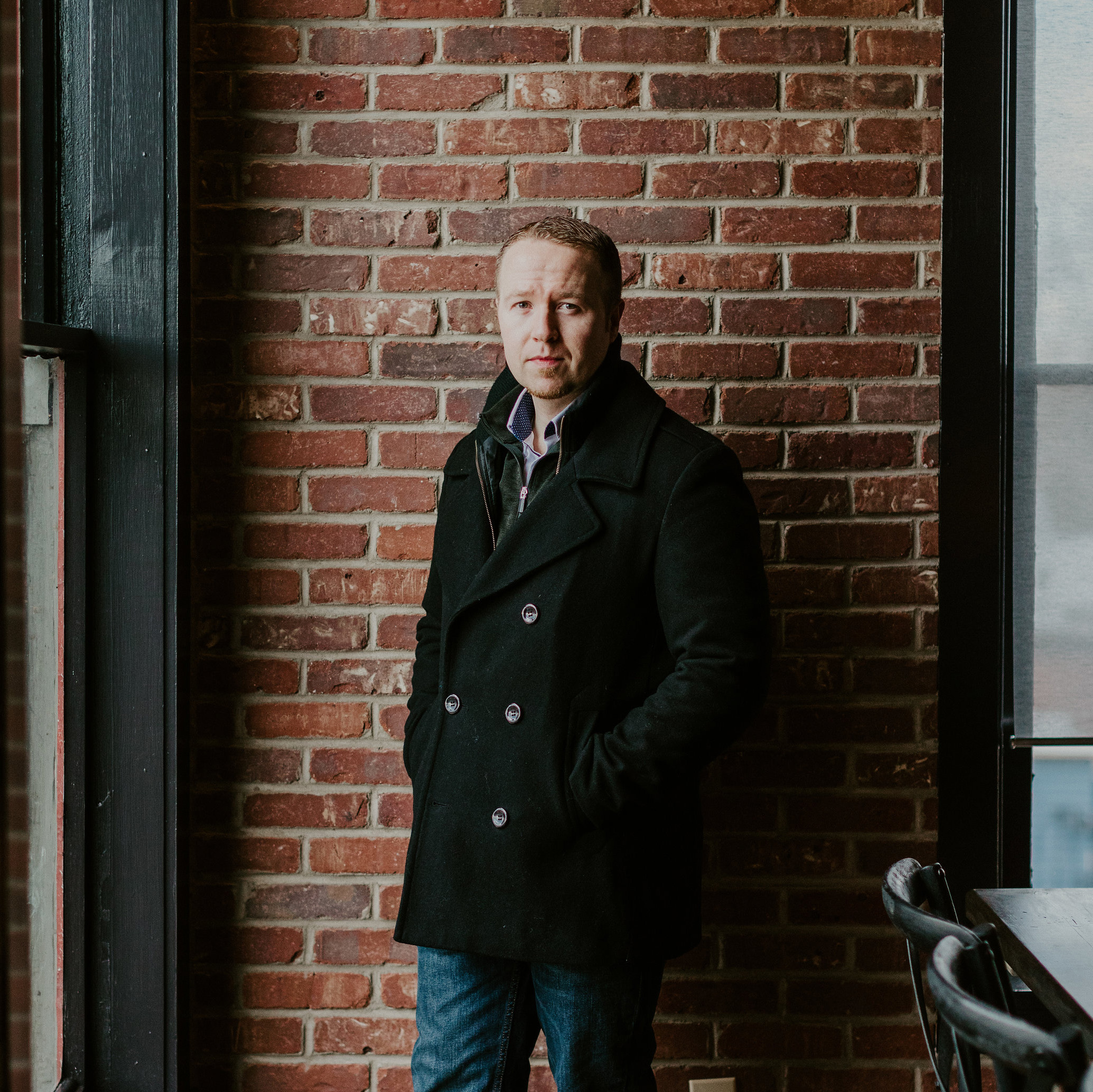 It was fairly random. I'm constantly writing down ideas on my office white board. I was working on some new concepts for Timepiece Monthly back in Sept or Oct 2020, and I just started off on a tangent of trying to figure out what would make "the most attractive" style of subscription watch service. Was there a different approach I hadn't tapped into yet? So I drew up a concept on the ideas whiteboard that day that I called "The Timepiece Lease" (actually originally it was "The Watch Lease Community", which didn't have the same ring to it, so it was quickly adjusted haha).
It's actually still on one of my whiteboards from that day. I considered it for Timepiece Monthly but by that stage the plans were too established/set over there and with the myriad of different things working within that business, it just didn't fit. The idea was based on a few key concepts which I'll explain later... flip the script, simplify, remove the risk/burden and disappointment and focus on the experience.
---
2. I saw you described this as basically taking the mystery watch clubs concept and flipping it, leaving members with no obligation to buy. What are the details?
Yes, and I firmly believe we cracked it and achieved that. To explain, first a question...
...Q) What is the single biggest downside with mystery watch clubs?
A) The biggest downside is that mystery watch clubs have always asked one thing... that you buy upfront. What happens however, if you don't like the watch? Or you own it already? Well, you are stuck with it, effectively.
So to speak to the issue with Mystery Clubs, how has this risk/burden balance been handled to date by existing clubs? Well, one thing we can do to counterbalance it is to create trading groups like we've done at Timepiece Monthly, and we have about 2400 people over there trading away, which is awesome, but not everyone likes trading. Some people absolutely HATE it, and that's certainly some of the feedback we drew from community members past, present and prospective.
People were genuinely worried they'd be stuck. They were worried they'd invest a lot of money and they would be burdened with the watch if they didn't like it. The cognitive dissonance created by that potential risk/burden dynamic created a series of negative emotions... Disappointment, concern, worry... and ultimately led to one clear action... avoidance.
People would just avoid or walk away from mystery watches altogether, even sometimes after receiving just one watch they didn't like, that is how powerful the mystery risk is, when the watches have to be bought upfront.So with The Keeper Box, I sat down to figure out a way that we could remove that risk/burden dynamic from the equation by allowing members to focus on what we're all really here for... the enjoyment of watches.
It hit me that we call these groups "membership clubs", but what we are really paying for is a watch, not a membership (i.e. membership is a proxy title that you get by default from purchasing the watch). So I decided to see if I could design a true membership-first mystery watch club, in (what ended up becoming) The Keeper Box.
---
3. I believe you did a large amount of research coming up with this idea. Would you like to share some of what you found out?
Absolutely, and this was actually one of the most interesting parts of running the community group – we had an audience of 2400 people who had an excellent range of perspectives we could draw upon. In countless surveys and polls, alongside direct discourse with people active in the community, we asked all sorts of questions, from "why" they avoided mystery boxes or would cancel their sub, what they wanted to see from a watch club, what they enjoyed most about watches, and so on.
Through that extensive data, I discovered a predictable pattern. It allowed me to identify the biggest reasons people avoided or canceled mystery watch subscriptions, as well as the main types of collector in our community and finally, the array of things people truly wanted to see in a watch club. From that data (which I'll outline below), I started putting together the framework for The Keeper Box.
---
4. What makes this different from other watch clubs?
I will say in summary – Lack of risk, huge value, member control and upgrades.
There are a few elements that are radically different from the norm, but at the top of the chain is the very new concept of no risk or obligation to buy. This is a membership club first and foremost. Members join for $79-99p/m for access to $1000's in watches each year that, for whatever reason (budget, time) they may not have had access to or knowledge of before. They can wear and enjoy these watches too, it's not just a "return if you don't like it" club, we want members to experience the watches.
We all know a watch that arrives you may wear for a while and love it, but then be ready to move on. In this club you get to move on with no pain or time in having to figure out a way to trade or sell it. If you love it, you buy it. Simple.
The variety is another thing. Through extensive outreach over 2 years I've built a solid and expansive network of Brands, distributors and AD's and the outreach in the runup to launching the Keeper Box has actually seen some Brands come on board and be super excited by this newmodel, so we have something different in terms of variety, which will continue to grow and expand in volume and breadth, and that's another thing I am focused on – consistent outreach with new Brands.
I believe the final thing is just a focus on the journey of collecting. "The Keeper Box" was a bit of a passion project for me, because it focuses in on the things that I, personally, wanted out of a mystery watch club and it creates a simple, affordable and value-driven pathway to long-term membership (also, the longer members are a part of the club, the more upgrades and bonuses they get, and the lower the price becomes). I would 100% join TKB on day one, and that really spoke to me about the validity and need for a club like this, because I am a collector and community member, first and foremost.
The research bore out a lot of my gut feeling about subscription clubs and mystery watch clubs in particular. The Keeper Box is about the journey to that (always elusive) final keeper box set of 12, 24, 600 (pick your own number) watches we're all striving for.
One instance where I realized we had something different and unique here was when I was conducting a digital marketing seminar for a local Business Accelerator about a year ago, and I happened to mention this new concept.
One of the ladies at the seminar jumped in and exclaimed, "I've seen watch clubs before (e.g. like Watch Gang) but I would NEVER have invested in membership for my husband as a gift, but THIS I would instantly buy a membership for him for Christmas or Fathers Day or his birthday". That kind of spoke to me also, because I know the struggles a lot of guys have in the community where they feel shame or guilt over the amount they invest in watches, and that their other half doesn't necessarily understand or approve of.
---
5. I saw the foundation of your watch club is 5-3-7. 5 Reasons, 3 Types, and 7 Features. Would you like to explain?
Definitely! This is the result of the research I performed over a 2 year period. To explain, The 5 reasons were the "why" people avoided a mystery watch club in general or left after a while. In summary, those reasons were definitively centered on:
Ø Avoiding risk/burden,
Ø "Knowing" what they like in watches now,
Ø Worrying about the large upfront $,
Ø A dislike of trading and
Ø Negative effects on their available budget *(e.g. pandemic, work, family).
The 3 Types are the style of collector I identified. I called them "The Saver", "The Seeker" and "The Spender". For what it's worth I'm "The Seeker"; always on the hunt for "the next watch". "The Saver" is the person that likes to save big and is conscious of $ outlay for watches, even though they would love to wear better watches, they spend maybe $100-200 avg on a watch.
With The Keeper Box we've given them a way to experience/wear $1000 watches for the same investment.
The final type (The Spender) is the person that over-extends to jump up the watch ladder and then feels remorse in over-spending (I've been this too haha). The Keeper Box's plans were built around these 5 reasons and 3 collector types and the "7" is the feature set we built at the core of this club, that was engineered around these factors.
---
6. How do you decide which watches to send out each month?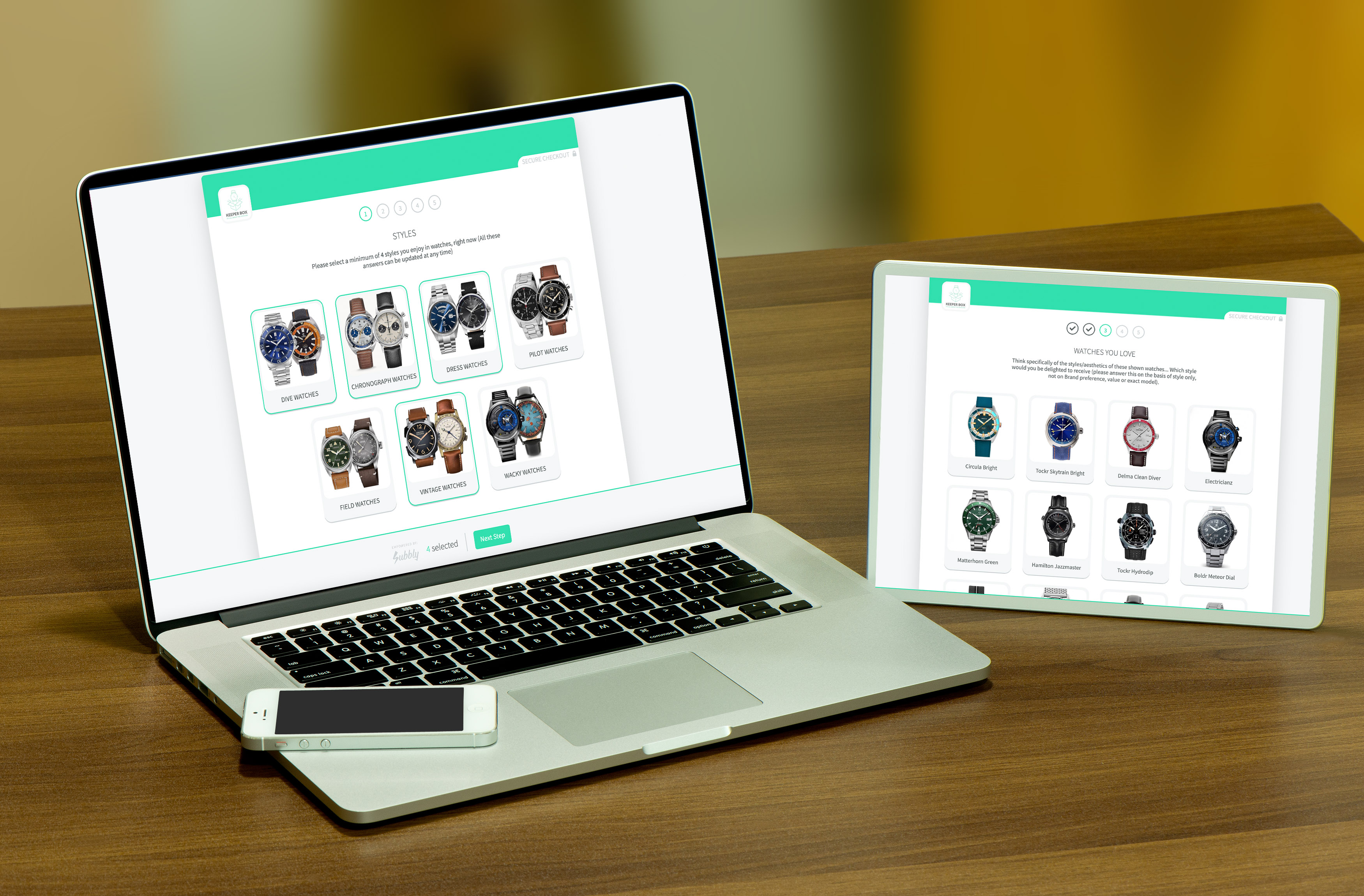 There are a few factors. Firstly, all members get access to our Style Profiler, which unlike other watch club is genuinely matched and considered for each and every watch and each and every member. We used this type of system to great effect at Timepiece Monthly, however with the Keeper Box we've adjusted it slightly after surveying the community about what would help them better identify styles of watches they wanted to receive and eliminating items that were less important to them.
We ask things like......Styles preferred, sizes, colors, Brands, alongside qualitative style data (e.g. we have a selection of 20 watches you pick what you "love" and another set of 20 or so watches where you pick what you would "dislike" to receive). With that information logged (and manageable at any time by the member if their tastes change) we go about better marrying the member's individual desires to watches in our rotation that month.
The growth of the microbrand industry means that we're consistently able to add new Brands or new launch models to the portfolio (we just added 3 brands today), and also that we are able to snap up special pieces for our members.
To give an example, we just snapped up a final unit worldwide of a Tockr Bronze Skytrain. That watch MSRP's at $1700 and we'll be sending it out to one lucky member on our "LUXE" plan at $99 per month in month 1, with an (optional) purchase price of $469. Can you imagine... receiving a free upgrade like that in the mail and being able to grab it and pay just $469 on a flat rate deal to have the final unit available? That's what I want to get at here, with The Keeper Box. We remove the barricades (upfront cost, obligation to own/trade) and we excite and add an even better experience to the mix, for members.
---
7. Where do you get your watches?
Most of our watches come direct from microbrands.
We've spent hundreds of hours over 2 years on Brand outreach, meetings, interviews, planning and so on with the Brands so we have great relationships with our microbrand partners. Other watches (e.g. from established Brands) come from distribution channels (e.g. we can buy Alpina, Zodiac, Oris, Frederique Constant, Mido, Muhle Glashutte and so on from our distributor partners). We also have specific connections who need to move batches of stock at one time or another so we act as a resource for them to do so. This is a great way for us to buy.
---
8. Do you have a "normal job" or is this your full-time passion?
These projects are technically all part of my "normal job" as an entrepreneur, but I do have my original business, Zenith Online Marketing LLC, which I founded back in 2007. It's a full service digital marketing agency so we do a lot of strategy, analysis, websites, custom systems, e- Commerce, campaigns and consulting for private companies and other agencies.
I also provide mentoring services for a local university in PA as the entrepreneur in residence, so I help students with their business ideas, existing businesses, projects, competitions and so on. I like the variety these various endeavors bring, it always keeps me on my toes
.
---
9. Are you a watch collector yourself? Which of your watches is your favorite?
Oh yes, absolutely. That's the only reason these companies ever came to be. I always had a number of watches in the collection but I wouldn't say I was a "fanatic" until I became a collector a few years back after being introduced to Watch Gang. I enjoyed it for a while as an entryway into watch collecting but it was the TRADING that really hooked me. At one stage (Jan 2020) I was buying in up to 40 watches a week, literally buying collections off other people and going through them, keeping some, auctioning others for fun and re-trading others for variety. At that time, I thought, this is crazy, I can't keep justifying this as a "hobby".
In terms of watches in my collection, my favorite overall Brand is probably Oris. There was a private deal I did a few years ago where I bought in my first Aquis, alongside an Alpina Alpiner 4, and that was a big jump for me. I remember so many of those deals and the people I did the deals with and we all stay in contact in the groups, to this day. Previously I was looking at watches in the $300 range. Suddenly I'd bought in $1300 in watches in one deal, and it was a little scary, not gonna lie lol.
However, since then I've owned maybe 30 or more Oris over time, and I started dialing in on their LE's most recently (e.g Carysfort Reef Aquis GMT, or the Divers 65 Timeless Luxury LE). I also love their Big Crown Pro Pilot range. My single favorite watch in the collection, right now, is my Tudor Black Bay GMT (The pepsi). I love how Tudor watches are very understated in look, but the attention to detail in the build is absolutely exquisite, incredibly subtle.
I'm not interested in a lot of Brands though, which is probably surprising to some... Rolex, Breitling and Omega don't generally do anything for me (the rare exceptions would be a Breitling Avenger II GMT or an Omega Seamaster Pro). Nor does AP. In general I just look for quality and something that speaks to me, personally. One of the watches that really opened my eyes (regardless of the controversy surrounding the Brand) was the Ginault Ocean Rover II. I was actually sent a long-term loaner of their blue ceramic model from them that I wear all the time and it (as with the other 8 or 9 OR's I've owned) is absolutely exquisitely built.While that one isn't my favorite colorway of theirs, the quality of those watches is dumfounding for the price.
---
10. Can you give specific examples of watches you'll be sending out?
Absolutely. A lot of the brands are well known microbrands, but to give some specifics, at The Keeper Box we have two plans (EXEC at $79p/m and LUXE at $99p/m).On the EXEC plan it'll be largely watches like the offerings from Venezianico, Heitis, Venturo, Tsao, Delbana, Henry Archer, Boldr, Neminus, NTH, Hemel, Delta, Matterhorn, Farr & Swit, Reverie and so on. MSRP on those microbrands often lands in the $400-600 range.
On the upper plan (LUXE at $99) some of those Brands will also feature alongside others like Ocean Crawler, Gruppo Gamma, Winton watches, Oris, Alpina, Circula, Zodiac, Frederique Constant, Mido, Audric, Tockr etc. MSRP on these watches lands in the $725-1300 range.
---
11. What do you do with the watches that are returned to you?
Great question. So, as part of the ship back process, we grade watches on their existing condition. Members will receive watches which perhaps are not "Brand new in box" but are still in 'excellent' condition (8.5/10+). Once watches drop below this condition, we will sell them to the membership in our group or on site, for an ultra low deal (e.g. $399 for a $1000 watch).
A watch may go to 1, 3, 7 members before it hits that grade, or it may get snapped up BNIB by member 1 who receives it, and we appreciate that not every member needs a watch to be BNIB (this is why these groups are such a great place to buy/sell/trade). By the same token, say you receive a watch you love that is 9/10 condition or perhaps would prefer a different colorway, we offer the opportunity for our support team to source a brand new unit for a small sourcing/restocking fee of $30.
---
12. What are some things that you wish everyone knew about you and your work? Any interesting brand trivia? Any personal info you'd like to share?
That it's personal to me and when I create something like The Keeper Box, it's driven by a love for watches and the community and my experience trading. I guess also one thing people won't know is that I run all our marketing... the entire listing of digital assets on The Keeper Box website, or social profiles was created by me (e.g. thumbnails, banners, wrist pics). The websites are put together by me and my team at Zenith.A lot of the things I know about the Brands sadly can't be divulged as we're under NDA's (e.g. I know the entire 2022 plan for all releases at Venezianico and the new releases by Brands like Ginault).
I suppose one tidbit related to a "watch company" I can give is that Timepiece Monthly is soon to launch the custom members' platform (end of Feb, all being well), which will refocus their attention to the community. It'll have a community-first approach with a custom trading platform, auctions (for and by members), exclusive member content, quarterly watch swag, and forums. We have around 4000 people on the platform already so everyone is welcome, and membership starts from FREE.
---
13. What future plans do you have for your brand?
I'm very clear on one thing, The Keeper Box will be focused, very clean and very simple. Two plans. Simple choices. Great watches. Lots of fun. Always limited membership, always new Brands/models, a fun place for our community to collect together and share our love for horology. That's it, and we're going to do it really, really well.
---
14. What is a question I did not ask that you wish I would've asked, along with the answer?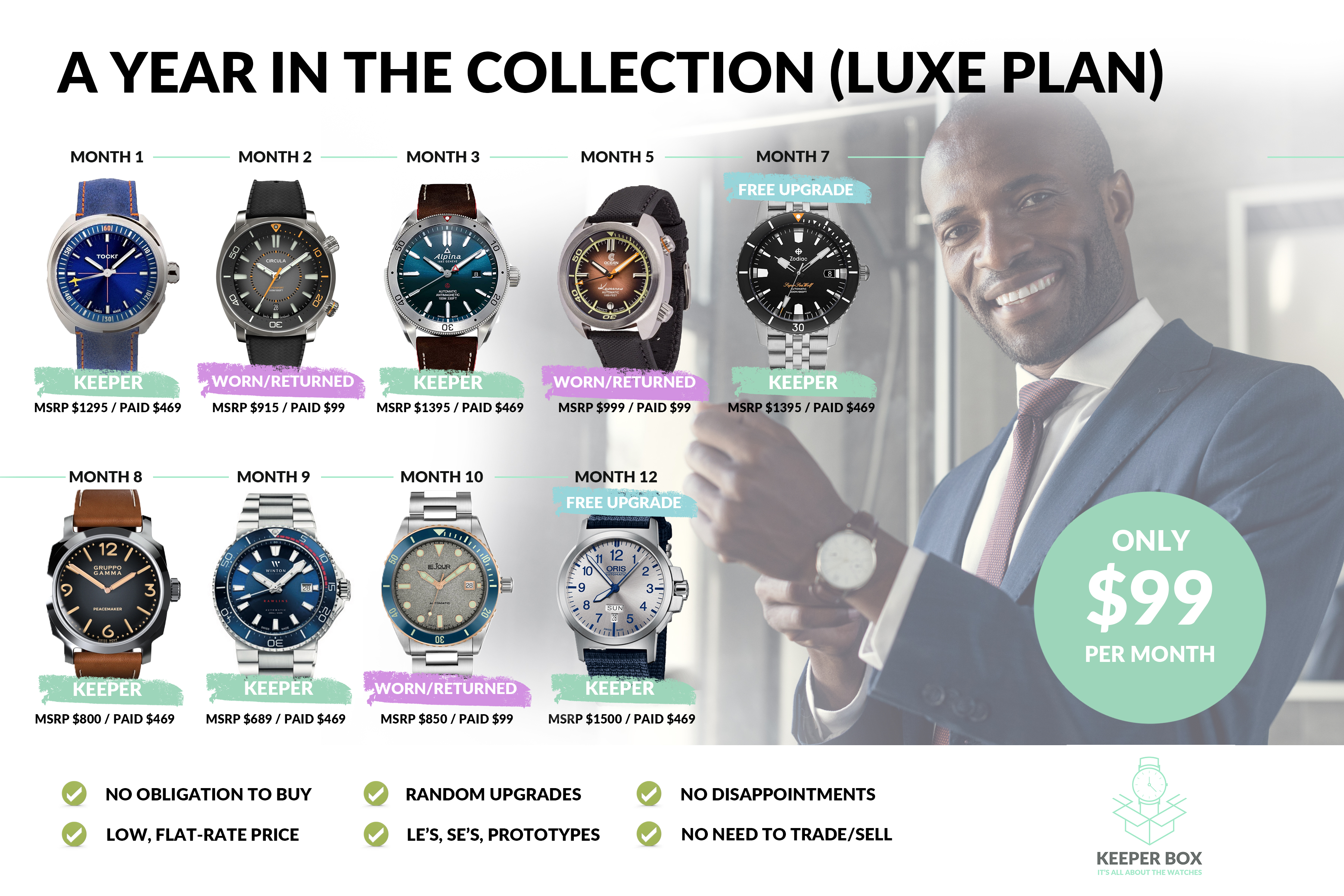 I guess the only thing would be to explain for those reading the process of "how" The Keeper Box works. It's all on the website, but I appreciate it's something of a new concept. So here goes!
There are two components to the membership fees, the first of which is an Access/Styling fee of $279 (EXEC Plan) or $469 (LUXE Plan) upon setup. That access/styling fee is a one-time, non refundable fee to kick start the membership, and so it does not renew.
Then members drop onto either $79 (EXEC) or $99 (LUXE) per month. 10% off for annual membership.
Members can receive up to 9 watches per 12 month period and it's totally up to the member how they approach it... They can wear and enjoy all 9 watches, and ship back at a schedule that's convenient to them, they can buy any, all (or none) that they wish – but again, the key is that it's totally in their control.
As an example, at bare minimum, members on LUXE Plan get to wear/enjoy between $8-10k+ in watches for a first year for total membership of $1657 ($138p/m) or $1538 ($128p/m if paid annually), and every year after that (with the Access/Styling fee going away) it becomes $1188 (e.g. $99p/m) or $1069 ($89p/m if paid annually).
Those watches include top line Microbrands like Ocean Crawler, Gruppo Gamma, NTH, as well as established Brands like Alpina, Oris, Zodiac. The goal with this is to nurture and reward long-term membership with the things that watch lovers love. For what it's worth, on EXEC Plan, watch value year is around $4-6k for as low as $71p/m on annual plans.The coolest component (in my opinion, aside from the "no obligation to buy" concept) is that we'll sprinkle in cool upgrades for members randomly.
So one month on LUXE Plan, you might get an Ocean Crawler, you wear and enjoy it for 4-6 weeks, then ship back to The Keeper Box's offices for your next watch. That next watch may be a Zodiac Super Sea Wolf worth $1395. If you like, you can snap that up for your flat-rate membership purchase fee (e.g. $469 on LUXE). From month 1, due to my connections in the watch industry, we also have access to rare pieces like prototypes, last units worldwide, pre-sale models, "sold out" models and LE's/SE's. So membership has been designed to offer excitement, and enjoyment, with no risk. Probably the first mystery watch club to ever achieve it.
---
Does The Keeper Box sound like the ideal watch club for you? If so, hurry because registration opens on Thursday 17th February and will close down when all 300 spots are taken. We allready have pre-registrations at 5 TIMES that number and it will be first come first served on launch day.