NEW MEMBERS INCENTIVES & FEATURES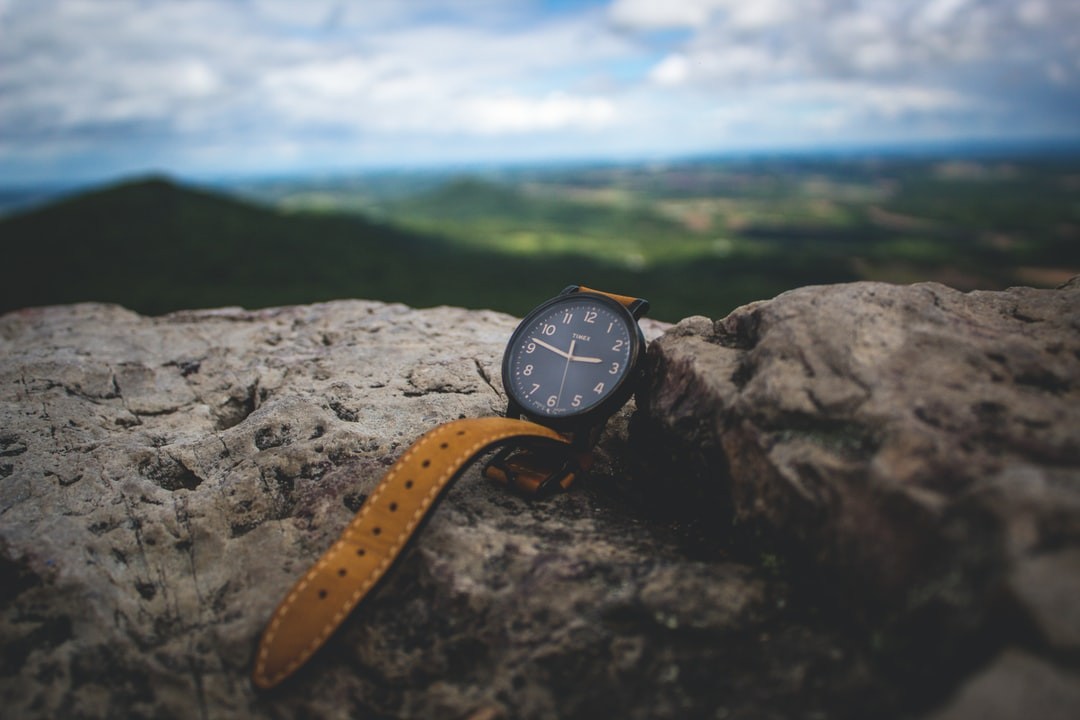 Do I keep the watches I receive from The Keeper Box?
Only if you want to. The Keeper Box is a different type of watch club, where you get to wear and enjoy all the watches you receive within your monthly membership fee, and if one becomes a "keeper" you can select to purchase it at a low, flat rate fee of $279 (EXEC Plan) or $469 (LUXE Plan). If a watch is worn and enjoyed for a while (at your discretion) you simply ship back to The Keeper Box and we will ship out your next watch. Similarly, if you purchase your watch we ship your next watch in the subsequent shipping window.
How many watches do I get each year?
You can receive up to 9 watches per 12 month period as a member. To avail of this frequency, simply purchase the watch or send your watch back to us (if it's not a keeper) and we will ship a new watch back out to you upon receipt of the original watch, after grading condition and updating your account.
How long after I sign up will my first watch ship
This will come down to when within the month you start your subscription. With a single shipping window (days 1-7 of each month), you will need to consider when the subscription is being started. If you start a subscription within days 1-7 of the month, your first watch will ship within the next shipping window (e.g. effectively 4 weeks from signup).
Similarly, if you add a plan in say day 18 of the month, you likely will have your first watch shipped in the next shipping window (1st through 7th of the following month).
With our launch, we are aiming to go live until full, from the 16th Feb. As an example, signing up on that date should result in your first watch being shipped within 2 weeks.
How often will I get a watch?
Your first watch shipment will go out in the next shipping window, which runs from the 1st through 7th of each month. After this, you will receive each next watch in the upcoming shipping window after you choose to return, or purchase the watch you have been sent.
What is the Access/Styling Fee For?
As a new member, we require the access/styling fee to be paid (a one-time, non-refundable fee) so that our team gets to work on buying and matching new watches for our members unique style profiles. This fee covers access to high-end luxury watches and the labor our team invests in negotiating special deals with our watch Brand partners, matching watches to your individual style profile, as well as the risk involved in sending expensive goods in the mail.
The fee is effectively for 12 months only, after which, assuming you continue your membership, the fee is waived and does not renew. This enhances the already-incredible value we offer yet further, so the longer you remain a member, the more your loyalty is rewarded.
At launch we are only launching to Continental US members. We may rollout international membership in the coming member intakes, but due to supply chain impacts affecting shipping in and out of the USA and subsequent extended delays that can be exascerbated by customs delays and processing, we feel it is prudent to introduce the service to US members first and then review the potential for Worldwide shipping later.
If I miss a shipping window when returning a watch do I still get a watch that month?
If you miss a shipping window (e.g. the returning watch is received after the final day of the month preceding the shipping window) we cannot guarantee you will receive a watch within that shipping window and you will automatically be moved to the next shipping window, the following month.
Example – if your returning watch reaches us on the 3rd March, we cannot guarantee you will receive a new watch shipped out in our window, by 7th March. By default, more than likely you will be moved to the shipping window of 1st-7th April.
This is one reason we allocate up to 9 watches per annum, so there is more flexibility to keep and enjoy a watch without the need to rush a return.
Do the watches have a warranty?
Most watches will be under manufacturers guarantee on avg for between 1-2 years, if new. Some watches may ship as manufacturer-refurbished watches, in which case warranty may be 3-6 months. Other watches may ship outside of warranty, depending. For any watches, the member has no obligation to purchase, but if you love the watch, we can source you a new unit for the best available current rate. Please note, in this instance, it may be outside of our $469 purchase rate as a special order.
What are the payment options?
You can choose to pay monthly, or annually upfront (which saves an extra 10% off both the membership fees and the Access/Styling fee with coupon "ANNUAL").
The only coupon we have is for a 10% discount on annual fees. You can use code "ANNUAL" upon checkout to avail of this incentive.
We are a strictly limited club with membership only opening a handful of times per year and will not issue any coupons outside of the 10% off annual offer.
What price are Keeper Box Plans?
We have two plans.
LUXE Plan is a membership of $99p/m with a $469 upfront Access/Styling fee.
LUXE+ Plan is a membership of $179p/m with a $899 upfront Access/Styling fee.
Annual upfront payments receive 10% off both of these plans (and both the membership fees and Access/Styling fee) using code "ANNUAL".
What does my box include?
Most watches will be sent boxed or in a watch roll that it came in from the manufacturer. In some instances we may use temporary boxes or alternatives. It will be well wrapped for safety and the box will also include a Keeper Box feedback/returns card that you should fill in each time you would like to return a watch. This helps us customize and improve your experience for you as your membership goes along.
What shipping methods do you use?
We predominantly use UPS for all shipments due to a number of reasons, including speed and reliability. We may on occasion use USPS and reserve the right to choose which method based on current supply chain status and best value.
What if I don't use all 9 watch allocations in 12 months?
This is at the member's discretion. Once 12 months has passed, if you have not used all 9 watches made available to you in that period, unfortunately your allocation does not roll over. We therefore urge members to be cognizant of the number of watches they receive and if returning or purchasing a watch, do so within 5-6 weeks of receipt to ensure you can receive your full 9-watch allocation in any given 12 month period. Members may only be in possession of one watch per plan on account, at any given time, no exceptions.
How do I purchase a watch if it's a "keeper"?
It's very simple. At designated times throughout the month, you will receive reminder emails or texts requesting you make a decision on whether you purchase or not. If you decide to keep the watch there will be a link in those communications for you to check out at the flat rate fee associated with your plan (either $469 for LUXE or $899 for LUXE+) and the watch will be marked "keeper" on our system, at which time we'll ship you your next watch in the next ship window.
If I keep a watch over 30 days do I still need to pay for membership?
Yes. Our monthly club is a membership access club, NOT a purchase watch club (i.e. where you own the watch outright via your membership fee). Your membership is either $79 or $99 per month and that grants you access to the watches (which get shipped either a) when you purchase the current watch or b) ship it back).
How often and when do you ship?
We have a single shipping window each month, from 1st-7th of the calendar month. So to ensure you receive your next watch, the returning watch MUST reach us by the last day of the preceding month at the latest, to be considered for a new watch within the next shipping window. Alternatively, when you buy the earlier watch before our shipping window, this opens up your membership to ship you a new piece in the current cycle/shipping window.
For example, if you buy or ship a watch to us and it arrives on the 28th of March, your next watch will ship at some point in days 1st-7th of April.
I only had 6 watches because I kept a few for a couple of months before deciding and am now month 12, can I get 3 shipped out together?
No. Members may only be in possession of one watch at a time (per plan) on their account. As an example, if you are in month 9 and have only received 6 watches to date, we recommend you strive for one watch per month on each of the subsequent months to ensure you receive a full 9-watch allocation in 12 months of membership. Similarly, if you are in month 12 but have only availed of 6 watches, you may not request 3 watches. No exceptions, it is the member's responsibility to ensure they manage the (up to) 9 watches received within their 12 month membership.
In contrast, if any delays are experienced in shipment of watches that are beyond the member's control (e.g. courier delays or delays in obtaining watches for Keeper Box members due to supply chain issues), we may on occasion choose to make an exception to this rule, and ship one extra watch. This is at the discretion of The Keeper Box management.
What happens if I pause my membership?
If you pause your membership (maximum 3 month before membership is canceled) you can resubscribe at any time. The date you resubscribe or unpause, is the date you'll be charged on each month moving forward. Please note as per normal terms and conditions, monthly membership fees are NOT refundable. In rare exceptions, we may choose to do this, at which time you would be refunded the balance of the monthly membership less a $20 admin fee.
Are the watches I receive always brand new?
Due to the "ship-back" nature of what we do and the relatively limited supply from independent/microbrand watches available at any given time, you will not always receive a brand new watch. Indeed, depending on chance, you may receive all "nearly new" watches, or all "BNIB" watches. While we do not guarantee you will receive only new watches, we do guarantee that all watches will be a minimum of 8.5-9/10 on our condition scale. Each watch is graded upon receipt by our team before being shipped to a new member. When a timepiece dips below this condition, they will be listed for sale in our members store, for incredible prices.
Each watch (dependent on Brand) has its' warranty card stamped when we first send it out to a member so you will know how "old" the watch is.
Why will they be "nearly new" or "excellent" condition?
Having traded in the watch community for years, we are clear on one thing; almost all watch collectors do not mind if they buy a nearly new or excellent condition watch, as compared to a brand new in box watch, so long as condition is excellent.
In this knowledge we have built out The Keeper Box to offer incredible value and excitement for watch collectors who appreciate quality and experience. The watches we send will always be graded excellent condition so you won't receive one with huge dings or scratches.
What if I prefer brand new watches?
We understand some members may come under this banner. In light of this, if you receive a watch you love, and wish to keep, but it happens to not be brand new, we can (if stock availability permits), swap your unit for a new unit of the same watch, for a sourcing fee of $30 (EXEC Plan) or $50 (LUXE Plan)
What happens if watches drop below a certain condition grade?
We will sell any of these watches that drop below our condition scale, or return damaged in any way, or over 18 months old, at ultra-low prices or via auction or flash sales, on our web platforms. So there may be watches you never receive via membership that you can pick up for an incredible deal on the platform.
How do you grade the condition of the watches?
Having traded watches for many years, our team are well versed in grading condition. We take into consider a hierarchy of components for grading, including but not limited to – Desk rash/band condition, case side marks, bezel marks, bezel insert marks, crystal marks and overall appearance, as well as severity of marks. A watch starts out at BNIB, works to LNIB, 9.5/10, and so on, on our scale. Once it reaches 8.5/10 (e.g. some easily visible case-side marks) it will not be sent to our members, instead being listed for sale in our sales platforms with condition detailed in photographs, at an all-low price.
Example, we ship out an Ocean Crawler Core Diver (MSRP $999 and Flat Rate purchase price of $469) in month 1. It is returned 5 times to us by members and shipment 6 it has noticeable case side scratches that designate it below an 8.5/10 in our grading scale. We will take photos of current condition and could potentially list in our store for approx $399.
What if I damage a watch that brings it below the threshold of 8.5/10?
Minor scratches and marks will occur over time, we are well aware and expect this. Our team has the right to refuse receipt of a watch that is damaged beyond what is appropriate for the age or ownership of the watch however. In these instances, you will be given the option to purchase the watch at the flat rate fee ($469 for LUXE or $899 for LUXE+) or release the watch to us for sale, in damaged condition, to the membership at a much reduced price. You will then have to pay a $99 restocking and sale fee to allow for the damage and lower sales price.
Example – You are shipped a Circula Supersport (MSRP $765) as the second member to receive it, in 9.5/10 condition, and you damage the crystal irreperably (e.g. deep scratch or crack), or scratch the bezel insert with a deep scratch. You will be sent the usual buy now links for $469 but if you decide to send us the watch back and our team discerns the watch has dropped from a 9.5/10 to 8/10 due to your treatment of the watch, we will offer you the opportunity to buy it outright, or restock the watch for a $99 (EXEC) or $149 (LUXE) fee. Due to condition we will have to greatly reduce the sale price of the watch, which is what the fee goes toward.
What if I disagree with the grade you assign to a watch that I have sent back?
Condition grades are non-negotiable. Having traded watches for years and in 1000's of deals, we are well versed at condition grading accurately. We cannot negotiate the grade of a watch shipped back by a member, the grade we assign is the final grade.
The Watch I Received is Missing an Optional Extra Upon Receipt. What Should I do?
Optional extras are not always included with the watches we send members (e.g. an extra strap, a tool). In such cases, should you wish to purchase the watch itself, it is on an as-seen basis. We can subsequently often source the additional accessories at cost to you, or source you a new unit which includes said accessories, if you should desire. The option is yours. Missing accessories do not constitute a reason for complaint, nor does it negate our supplying you a watch to enjoy (e.g. it will count toward your 9 watch allocation).
What if I disagree with the grade assigned to a watch that is sent to me?
Watch grades are non-negotiable.
As with watches we receive back from you, we cannot negotiate grades of watches sent to members. Our team has been trading watches for many years and is accurate with grading. If you do not feel the watch is above an 8.5/10 you can wear/return as per our normal operating procedures; this is where the member has never-before experienced control.
Is your purchase price negotiable?
No. The flat rate fees we offer for purchasing these watches are already at a world-best rate and are non negotiable, regardless of condition of watch. If a member doesn't agree with the value, they have the freedom to simply ship back or request a brand new unit of the same watch for a supplemental sourcing fee of $30.
What if I receive a watch I really like, but it's nearly new (and I want new) or I would prefer a different color?
We recognize that this can happen from time to time. Depending on availability of the watch model new, or various colorways, we can certainly source a brand new unit for you from the manufacturer in question. Due to the labor involved in this we add a $30 (EXEC Plan) or $50 (LUXE Plan) sourcing and fulfillment fee which the member can pay separately.
If I lose or damage accessories that came with the watch, do I have to return them?
Yes, all items shipped out, such as any component part of the kit, including extra straps, tools, watch rolls and other watch accessories must be returned with the watch you are shipping back, in good condition, to avoid further surcharges.
Straps surcharge (e.g. missing, or damaged) - $40
Tools surcharge - $20
Other accessories surcharge - $15
SS Strap surcharge (e.g. missing links, lost or damaged) - $90
What if I don't like a watch you send me?
This is where this club shines. You have no obligation to buy, or even wear the watches we send. You can return them straight away, should you desire, and we can ship your next watch in the subsequent shipping window, which of course we always hope you'll love. There is no need to be stuck with a watch while a member of The Keeper Box, so you never have to take the time to go trading or selling anything that isn't a keeper.
What Brands do you send to members?
We send a huge range of high quality brands into the 100's at this stage. Our offering ranges from new micrbrands (e.g. first launch model) to Swiss brands established for 100's of years. Brand favorites among our team include - Oris, Alpina, Ocean Crawler, Gruppo Gamma, Delma, Lejour, Ocean X, Nethuns, Frederique Constant, Spinnaker, Venezianico, Tockr, Zodiac, Esoteric, Circula, NTH, Winton, Sangamon, RVLVR, Audaz, Citizen, Seiko, Roamer, Venturo, Hemel, Boldr, Heitis, Matterhorn and many, many more.
Will I see new brands in future?
Yes. Part of our continued efforts to refine and provide the best watch club experience ever, center on consistent Brand outreach and negotiations to always bring world-best prices to our members with new, up and coming Brands always arriving at The Keeper Box.
MEMBER RESPONSIBILITIES & TERMS
Are my membership fees refundable?
No, monthly membership fees are non-refundable after an initial 24hr period of signup. If you pay on a yearly basis upfront we will refund a pro-rated amount upon cancellation, less any promotional discounts you may have received (e.g the 10% discount for annual upfront membership). All monthly fees are deemed non-refundable after 24hrs of your original signup. Please do not request reimbursement of any monthly membership fees after this period.
If I don't return a watch, but stay as a member, what happens?
Nothing at all. You can keep the watch as long as your membership is current. Full transparency however, in the interest of maximizing your value in membership, we would not advise keeping the watch over 3-4 months or more and THEN buying it, or returning it, simply because at that time, value is not optimized (e.g. you would have paid $396 in membership fees, alongside a purchase fee of $469). However, we don't see this occurring for members as they will know pretty instantly if the watch is A) a keeper, B) a short-term wearer, or C) an instant return.
Can I pause or skip a subscription?
On our plans you have the right to pause a membership or cancel in your dashboard, at any time after the initial 3 month commitment. By doing either of these things however, you will automatically waive your right to receive a new watch, until you resume your membership. Your available watches in a 12 month period from signup will drop accordingly if this is done.
Your watch allocation will reset only when you resubscribe.
Example - you are a member from months 1 through 3 and receive 2 watches. You pause membership or skip a subscription for 3 months (months 4,5,6) (e.g. 3 membership fees paid between months 1-6 and 2 x watches received. You decide to re-subscribe in month 7. The watches available to you will reset on the date of subscription and you will be eligible for 9 watches over the subsequent 12 month period.
Please note, you may pause membership for a maximum 3 month period, after which your membership will be deemed abandoned and will automatically cancel and put you on the wait list for a subsequent enrollment. We do not refund monthly membership fees by default. In rare instances we may choose to allow this, but the fee would be refunded less a $20 admin fee.
Can I cancel my subscription?
Of course, at any time you have complete control to do so. After the initial 3 month commitment billing period you can cancel your membership at any time. Please note, this is different to "skipping" or "pausing" your membership (method outlined above) and if you cancel your membership and decide to resubscribe in future, you will be placed on our wait list. Wait lists will be notified in order they are received. You also will relinquish your spot if our membership is full and may not get access in future, as a result. Please be aware.
If I Don't Return a Watch, Don't Pay the Flat Rate Fee AND Cancel My Membership, What Happens?
Should you not return a watch, not pay for it AND cancel your monthly membership, we will cancel your account immediately and your card on file will be charged for a separate invoice for the watch you have kept at the plan rate ($469 on LUXE, $279 on EXEC or $899 on LUXE+)
Do you have a loyalty program?
Absolutely! We have a designated loyalty rewards program where you can share a unique link with friends, family or followers, from your account. When anyone signs up for membership through your unique link, you (and they) will be given a $15 credit in your account toward future purchases.
Am I allowed to change straps on a watch I receive?
If the watch comes with extra straps, or you have some you'd like to try, you are free to choose the one that you wear it with, yes. However, please ensure you have the right tools/experience to change without damaging the lugs in any significant way. If you do not, we would recommend you take the watch to a jeweler to facilitate the swapping of straps.
What is the "Ship-back" process
Step 1A – Buy a label (See pirateship.com which is our recommended platform for CONUS members and offers both USPS and UPS shipments at fantastic rates. You can also ship direct with a courier of your choice (e.g. Fedex, USPS, DHL)
STEP 1B - If you are a ship pack member, you can email shipping@thekeeperbox.com and request your next label. We will then buy a label, email it to you and you simply print and attach it to the box you are shipping back
Step 2 – Take photos of the watch to confirm condition upon ship date
Step 3 – Write your name, email, date and reason for return on the pre-enclosed card that can be shipped back with the watch – we will use this partly for member feedback to improve internal processes and also to allocate the watch to your account.
Step 4 – Package well usign the original packaging if desired, and drop off/arrange collection from the designated courier
Step 5 - Await receipt. You may not receive any confirmation of receipt by us, so please check your own tracking to know that the watch has landed with our team. We will, in due course process the watch, grade it, mark your account and ship you your next watch (within the next designated shipping window after receipt).
If I keep a watch and pause or cancel my membership what happens?
If you pause or cancel your membership while in possession of a watch, and do not return the watch within 14 days of canceling your account, you are effectively agreeing to purchase the watch at full MSRP. To avoid this, you can pause/cancel membership AFTER shipping the last watch back to the Keeper Box.
Is my activation fee refundable
No, the activation fee for each plan ($279 on EXEC and $469 on LUXE and $899 on LUXE+) is non-refundable after 24hrs. This fee kick starts your membership access to the watches in our portfolio and our team get to work right away for you and as such, it not refundable under any circumstances, after the initial 24hr period.
Are the purchase prices for each plan high?
Absolutely not and ultimately you have complete control over whether you choose to purchase at the ultra-low, flat rate fee, return, or source a brand new unit at the same price (plus sourcing fee of $30). In The Keeper Box, our MEMBERS decide if the value is appropriate.
As an approximate example, on the EXEC Plan, your flat rate purchase fee is $279, plus monthly membership ($79) = $378 for a watch that will have MSRP on average around $500-600. It works out slightly different depending on when you purchase or request a new watch, as our membership is monthly and allocates 9 watches per annum, but this is a strong guideline for value.
Similarly, $469 on our upper LUXE plan is an insanely great price, even if you add the $99 membership fee and a portion of your security fee in year 1. Say you pay $469 + $99, plus shipping at $10… This equals an investment of $578 for a watch that is likely retailing at $750-1500+. Sometimes these watches may be final worldwide units. They may be protoypes. They will however always be from great luxury microbrands including Ocean Crawler, Gruppo Gamma, Boldr, Meccaniche Veneziane, NTH, and many other independent or established Brands. The real beauty of our club is that YOU decide if the value is worth the purchase price, no risk and no obligation.
After year 1, your value increases yet more. Each watch you choose to buy would then be a total investment of as low as just $568 because the security fee is waived after 12 months. On this plan, you could easily snag a Protoype (e.g. 1 of 1) or a high-level microbrand piece (e.g. an Ocean Crawler Kraken which retails at $1299).
The EXCITING part is that each delivery you don't know what you'll get, but if you receive something like the above, you have first-refusal on purchase, so there is no way you can miss out. Worst case, you experience an awesome watch, worth very much more than your membership fee, and you can wear it for a day, week, month, or more, and ship back when you wish, in order to receive your next watch to replace it.
This sounds awesome! Can I only have one plan at a time?
No, absolutely you can have as many concurrent plans as you wish, at any time on your account. We envisage many members opting for one of each plan, or maybe even multiple of each, if they wish to experience amazing new watches more frequently than just 1 per month. The choice is entirely yours. You can manage any subscriptions in your members dashboard.
Is there a minimum commitment?
Yes, we have a 3-month minimum commitment for membership on all of our plans, after which you can pause, skip or cancel, should you wish. We don't envisage this of course, because we are so confident in the watch Brands we partner with offering amazing value and enjoyment.
How are returns processed?
It's pretty simple. When you are ready to ship a watch back, you simply buy a shipping label from one of the main providers (e.g. USPS, UPS, Fedex or DHL) and ship back to our business address. Once we receive it, we grade the watch condition in the first 2 days of the month and ship you a new watch in the next shipping window (1st through 7th of month).
We have made this process optimally easy with step by step tutorials in our members area for you.
Can I earn credit toward my membership?
Absolutely! We have a designated loyalty rewards program where you can share a unique link with friends, family or followers, from your account. When anyone signs up for membership through your unique link, you (and they) will be given a $15 credit in your account.
Can I modify the watches I receive in any way (e.g. bezel swap)?
No this is not permitted under any circumstances, unless/until it is a unit already purchased by you. At that time, you are free to do what you wish with the watch itself. All watches will be inspected upon return however and, if the watch has been fundamentally altered in any way, you will be liable for full payment of the watch, as well as return shipping (e.g. $469 + flat rate shipping of $10 for LUXE plan watches). By modifying any watch we send you, you are accepting liability to purchase said watch. The only exception to this is if a watch you receive is part of a modding kit with specialist tools