Hello Chuck!
We hope you're enjoying your journey with our watch club!
We're putting together some 'Member Case Studies' to showcase the fun and excitement that our members have experienced through their watch journey, and to improve the experience yet further as we evolve.
As one of our esteemed members, we'd love to include you! Here's a quick interview. If you're interested, we would be thrilled if you could answer these questions for us:
How long have you been a member of our watch club?
Since it started
What drew you to join the watch club in the first place?
I liked the flexibility of being able to keep the watch or send it back. One of the more unique features.
What's been your favorite watch so far and why?
Ask an easy question… LOL… I would say it's a tossup between my Seamaster, HydroConquest USA Exclusive and my Freelancer Old Glory. I love the look and feel of these watches.
On the other hand, my 1866 Waltham model 1857 is by fat my favorite watch. Something that old that keeps great time is amazing to me.
If you had to name "the one that got away" and you wish you'd kept, which watch was it?
I had a Tag Aquaracer that I traded that I wish I hadn't.
How has your view of watches changed since joining the club?
I don't know that my view has changed as much as my exposure to many different brands.
Have you ever had a watch surprise you, in a good way, that you didn't expect to love as much as you did?
My HC USA Exclusive. Once I got it, I really liked it. I ended up trading it and within 2 weeks, I had to get it back and I did.
Can you share a particular story or experience that encapsulates your journey with our Keeper Box watch club?
I am always excited when I see that label get created. I never know what is coming, I just know that it will be good. The watches that I have not kept, I sent back mostly because of funds. Only one watch did I get that I just couldn't bond with.
How would you describe your watch collecting journey in three words?
Still going on
If you had a message for someone considering joining, what would it be?
While other clubs profess to be the best, this one really is. I have never gotten a watch that I did not feel was worth it. As a member of the "other" club (WG), I had many that I was really disappointed in receiving.
If you had a message for The Keeper Box team, what would it be?
Keep it up. Your hard work is really appreciated by us folks out here.
Could you share a few pictures of the watches you received through our club?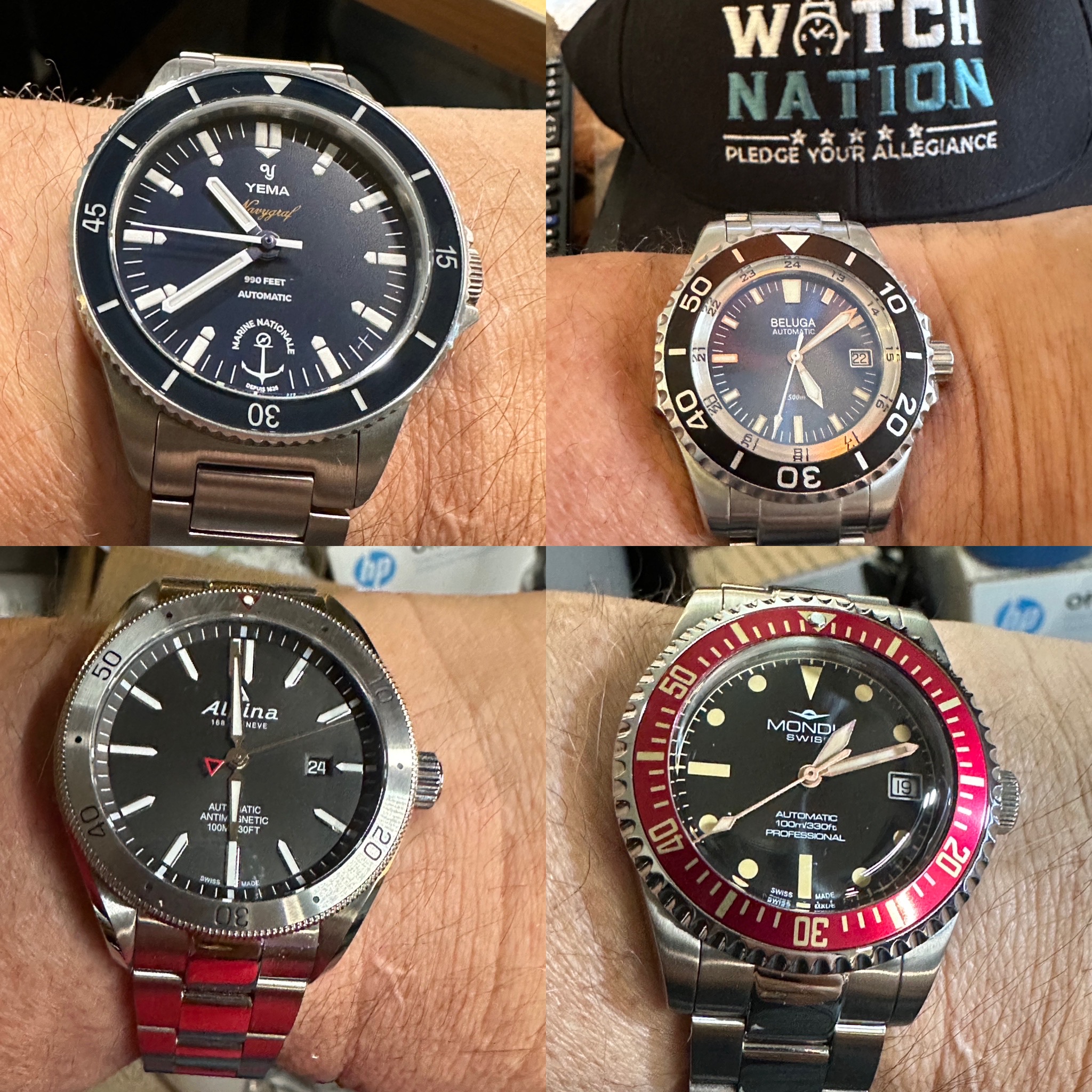 Could we grab a quick quote from you about our club?
This is by far the best watch club out there. They always have the best watches sent out and always care about their members.
Thanks so much, Chuck! Here's to many more watches on your unique journey 🙂